Save the penguins!!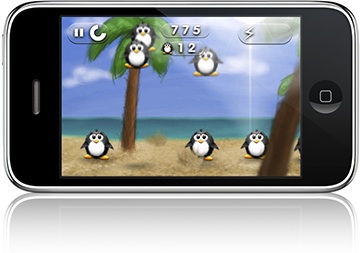 Oh, no!! Huge scientific experiment on the South Pole went terribly wrong. A flock of penguins was teleported to a desert tropical island. Though they were long for a vacation that's not exactly where they would like to spend it.
You have been sent after them equipped with a portable teleport. Your mission is to get back home as many penguins as possible. The teleport discharges with every shot, so you have to recharge it once in a while. And still, it won't last long so hurry up before it's too late.
Penguins count on you. Just look in their trusting eyes...